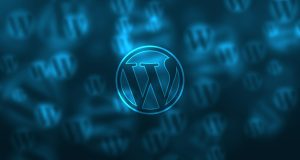 So you decided your business or organization needed a website so you had one built. Now what? A WordPress Care Plan
Do you have a plan for Search Engine Optimization (A.K.A. please find my website in Google)? Are you keeping it updated? Do you know how to update it? Is the security up to date? Probably not questions you thought about when you started your business or organization. You didn't get started it to do website updates? It is important however to keep it updated. Taking this task on yourself might seem trivial at first but over time you realize that it is consuming several minutes if not hours a day out of your time, time that you can be taking building your business or organization. First, let's look at why you need to.
Why Update?
It would seem the easy choice would be not to update. I mean, it's just a small website. You don't have anything on my site that Hackers would want, Well, Hackers don't want anything on your site, they want what is on computers on people who visit your site. They hit your site, they hit your customer's computers or devices. The cost of not updating can be far greater than updating over the long run if something goes wrong. And it doesn't have to that your site was hacked. It could be a database corruption. It could be a server goes bad. Are you backing it up?
The cost of losing your site without a good backup could be that you need a new site build from the ground up. On the upside, keeping your site updated with both content and security can be profitable for you. The more your site is fresh with new content, the more your customers will visit and see what you have to offer them thus giving you more time to service them. Without new content, your site is not living up to it's fullest potential.
What to update.
Now that you realize you need to keep your site updated, what do you do? The first thing is to always ensure that your site is secure. More than likely, you are using WordPress for your site so that would include the core WordPress files along with any plugins and themes you have installed. Also, any content that is outdated, you should go in and refresh it. Do you have a blog? Are you posting new content? Do you have a backup and restore plan in place?
A WordPress Care Plan, A Better Option
Using a third-party to keep your site updated is a better option but why? First, this is their full-time job and they live and breath WordPress. They know how to update and keep your site secure and have already developed a backup and restore plan for your site. They also work with you on obtaining new content for the site and getting it on the site to best serve your customers. Keeping an eye on your site every day is another task they perform. They make sure your site is found by search engines, A.K.A Google, and ensure your rankings are the best they can be.
And Jordan Web Solutions wants to be your third-party. Our goal is to serve you and your website so that it maximizes your business or organization so that you get the most of your money you are spending on it. Some of the benefits we offer with our WordPress Care Plans are Software Core Upgrades, Software Plugin Upgrades, Nightly Website Backups w/ Restore, Uptime Monitoring, Performance Scans, Monthly Maintenance Report and Search Engine Optimization. Let us help you become the business or organization you want to be. You can select from different options based on which serves you best. Contact us today and let Jordan Web Solutions be the last Web Admin you hire.